COVID-19 // Corona virus in Norway
The Corona virus (COVID-19) is still developing and represents an unparalleled concern all over the world these days. Söderberg & Partners Norway follows the situation continuously to meet our clients and partners need for information and support.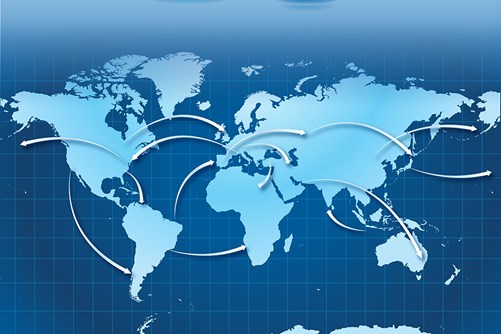 Söderberg&Partners experiences a lot of international attention towards Norway, as we have been hit at a very early stage relatively to most countries in the world.
Why Norway
Norwegians are travelers. A great share of middle-aged citizens has tradition of traveling to the Alpes (Northern Italy and Austria) in February each year to ski. This year was no exception, as no one was yet aware that the virus had reached these areas. Unawareness within a large group of travels brought COVID-19 virus back to Norway in a comprehensive scale. 
The real challenge
We are learning the virus is spreading rapidly. For some groups the virus can be fatal, and for others hospitalization is required. There is an absolute need to reduce the spread of the virus, to maintain capacity in the health system. Any citizen with urgent need for treatment will get priority through the public health system.  
Testing
The testing is currently limited to people in significant bad conditions and elderly/ high risk groups with symptoms.  
A diagnosis itself is currently considered of limited value, as there is no treatment og medications for the mild infections. The Government and the public health system, that holds the tests, have made it clear that testing will not be offered in a broad scale to the public. This may change as we move forward.
Recent Governmental actions
All schools are closed. Children will be home schooled by parents.

Work force is encouraged to work from home office if possible

All international travels have a 2 weeks quarantine from date of return to Norway

All citizen is encouraged to stay at home and limited socialization with others.

Total shut down of industries where people work physically close to colleagues and/or clients.

Borders are closed, with exceptions for specific needs and purposes (import/export).

Setup of local Helpline for last detailed information

815 55 015.
National economy
Many industries are hit hard as a direct result of the restrictions related to the corona virus. Further, the oil industry experience significant challenges. The government are providing adjusted solutions for economic support to ease the affects for both employers and employees that are temporarily laid off. 
Next phases and development
The situation changes rapidly meanwhile the Government works nonstop to meet the local challenges.
To follow the steps of development, we refer to the Government's website:
https://www.regjeringen.no/en/topics/koronavirus-covid-19/id2692388/
Insurance
The public health system will ensure treatment to all citizens with urgent needs.

Medical insurance is not required or applicable for Norwegian citizens at the current stage.

Expatriates should have medical insurance in place if not member of the National Insurance plan.

The insurance companies have made sure their terms for Workers' compensation insurance are adjusted to the new (temporary) normal working from remote/home offices.

The social security will make sure there is a compensation benefit for short-term sick leave and if temporary laid off.

There is so far no evidence of long-term disability risk.

Life insurance will compensate fatal outcome of the virus.

The travel insurance companies will in general cover cancellation and repatriation according to the Ministry of Foreign affairs'

recommendations. Currently the Government discourage all foreign travels. The government works with the travel insurance companies and the airline industry to bring citizen back to Norway and ensure compensation to the insured.

 
If you have symptoms
Call the local Corona hotline 116 117 for further directions.
Söderberg&Partners Norway
If you have any concerns or need for information about your facility and employees in Norway, please do not hesitate to reach out for further details and support. 
Didrik Busk Witzøe
Mobile +47 40 00 20 61 | Switch board +47 23 89 73 89E-mail: dbw@soderbergpartners.no

Söderberg&Partners Norway
International Team